1 tag
ArtAsiaPacific: Singapore →
While there is an urgent need to stimulate more critical discussion on Asian art, the worry is that, in a climate governed by the prerogatives of neoliberal economics, the subject of Asia may instead be used to designate the limits of this discourse, with the aim of validating rather than interrogating prevailing modes of production and consumption. Perhaps the only viable solution is to...
2 tags
DISPLACEMENTS - A Community Arts Exhibition and... →
2nd to 23rd June, 13 Wilkie Terrace, Singapore Opening Hours: Tue- Fri, 3-8pm, Sat & Sun: 12 - 8pm Description: DISPLACEMENTS is about change - how we cope with it, document it, and eventually come to embrace it.  Set in a 77 year-old family home which will soon make way for urban renewal, 16 artists will interpret the theme of displacement in all it's forms (geographical, historical,...
2 tags
"Reflect/Refract: Essays in Photography in...
      My essay on Ang Song Nian is out in the Objectifs publication Reflect/Refract: Essays on Photography in Singapore, edited by Charmaine Toh and Cyril Wong. The volume also includes essays by Lee Weng Choy, Yeo Wei Wei, Louis Ho, Bridget Tracy Tan, Zack Razak and Justin Loke. (photo credit: Louis Ho)
3 tags
Update on the 'Sticker Lady' situation →
The latest: SKL0 charged for 15 counts of mischief.
5 tags
"The Sticker Bomber and the Nanny State: Notes... →
An article I co-wrote with Louis Ho on Singaporean street artist SKL0's incident with the local authorities published in Evental Aesthetics. Abstract below: In the Southeast Asian city-state of Singapore, street artist SKLO has come into conflict with the authorities for her sticker bombing and stenciling.  Her arrest foregrounds issues about the socio-cultural resonances and broader value...
2 tags
LA Times' obituary for Lebbeus Woods →
1 tag
Biennals and Infrastructural Shift Part II by... →
FromArtAsiaPacific magazine
1 tag
Biennials and Infrastructural Shift - Part I by... →
From Jul/Aug 2012 edition of ArtAsiaPacific
3 tags
Target Audiences and the Publics of Art →
The Substation presents a conference examining the concepts of the audience and public. 7 April, 11am - 5pm.
1 tag
Short Circuit, 6th January 2012, 8 pm →
The 5th installment of Singapore's LGBT short film festival, featuring the films of Marcia Ong, Ezzam Rahman, He Shuming, Lincoln Chia, Regina Tan, Kirsten Tan, Leon Cheo and Loo Zihan.
1 tag
Freedom Film Festival 2011 →
The Substation will be hosting the Singaporean leg of the Freedom Film Festival on Friday, 28th October 2011. Initiated by Malaysian NGO Pusat Komas, the film festival centres on human rights.
1 tag
A Design Film Festival 2011 (Singapore) →
This year's edition features films and documentaries such as "ANPO: Art & War", "Citizen Architect", "Design The New Business" and "Jun Takahashi (Undercover)". At Old School, 3 - 20 November 2011
4 tags
The Hall of Mirrors by Bruce Quek →
Artist Bruce Quek presents "The Hall of Mirrors" as the winner of The Substation's Visual Arts Open Call, going all the way through till the 30th of September 2011, with catalogue texts contributed by myself, Mark Wong and Sha Najak.
3 tags
Watch
Elizabeth Wijaya and Lai Wenjie's I Have Loved debuts in this year's Singapore International Film Festival.
2 tags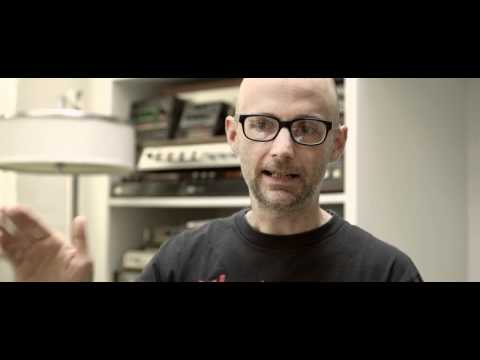 2 tags
A Design Film Festival presents PressPausePlay →
Design thinktank Anonymous returns with the Asian premiere of PressPausePlay as part of this year's A Design Film Festival. Focusing on the proliferation and the democratisation of digital culture, the documentary racks up interviews with the movers and shakers of this new creative digital culture frontier.
2 tags
Singapore Biennale 2011 #2
Artists in the News (2011) - Koh Nguang How Factum Tang (2010) - Candice Breitz Singapore Fiction (2011) - Ruangrupa
1 tag
Singapore Biennale 2011 #1
From Old Kallang Airport: Work No. 112: Thirty-nine metronomes beating time, one at every speed, 1995 - 98  - Martin Creed Double Up - Michael Beutler Be True to Your School - Song-Ming Ang Frequency and Volume: Relational Architecture 9, 2003 - Rafael Lozano-Hemmer
1 tag
Singapore Biennale 2011 →
Opening on the 13th of March and going through till the 15th of May, the Singapore Biennale returns with the theme of Open House, featuring the work of Martha Rosler, Beat Streuli, Taryn Simon, Ming Wong, Shao Yinong and Mu Chen.
3 tags
In His Time: The Films of Edward Yang 杨德昌回顾影展 (2... →
The National Museum Cinematheque presents the films of Taiwanese auteur Edward Yang, with special guests Hsiao Yeh, Hung Hung, Stan Lai and Leong Poh-Chih.
3 tags
Essay on "Saint Jack" on the Quarterly Literary... →
My essay on understanding Singapore's past through the lens of Peter Bogdanovich's 1979 film Saint Jack.
3 tags
Zaireeka Listening Party
There's something about the Flaming Lips' music that induces emotions of the ineffable variety: witness the shiny-happy afterglow that settled upon the crowd after their concert here last year, with people leaving the MBS exhibition hall holding hands and singing along to Louis Armstrong's "What a Wonderful World". That could only happen after the zany bacchanalian...
2 tags
Watch
Zaireeka Listening Party, Track 5
1 tag
Zaireeka Listening Party (as part of Sonic... →
Ang Songming does Flaming Lips in our very own Substation. Also check out the other events under Sonic Visions (including You and I).
1 tag
Art Stage Singapore (12 - 16 Jan 2010) →
1 tag
The Primitchibu World →
Part of the Trans-Cool TOKYO gallery film programme at 8Q, the screening yesterday was the film's World Premiere. While watching the film, I could not help but wonder if more should be said about the significance of pandas appearing in contemporary visual and pop culture.
2 tags
Trans-cool TOKYO and Moving Image Gallery... →
Exhibition at SAM at 8Q, featuring contemporary Japanese art with the likes of Yayoi Kusama's Japanese Pop Art and Yasumasa Morimura's portraits. Complemented by screenings of Japanese films and documentaries that delve into the subcultural corners of Tokyo.
1 tag
Sharism Presents (SG) →
3rd Dec, 9 pm, Hackerspace.sg
1 tag
Open House - Jan 2011 →
Marine Parade is the focus of this year's Open House, a walking art tour: 6 flats, 12 artists, 1 neighbourhood. Featuring Claire Marie Ryan, Jes Brinch, John Low, Lynn Lu, Mark Wong, Michael Lee, Teng Yen Lin, Terence Lin, Zhao Renhui and others.
1 tag
1 tag
2010 German Film Festival →
Picks: Werner Herzog retrospective (I'll be missing it though), Ajami, Berlin, Boxhagener Platz, The Robber, When We Leave
2 tags
Journalism in the age of data →
From kottke.org, a documentary on the visualisation of information and the possibilities and challenges of processing data for the purposes of journalism.
1 tag
2 tags
Campaign City: Life in Posters →
An exhibition by Evil Empire which revisits and reinterprets national campaigns. Featured artists: phunk | ampulets | Clare Ryan | Eeshaun | Ian Woo | Justin Lee | Messy Msxi | Michelle Fun | Randy Chan | Zhao Renhui. 9 September - 15 October. Admission is Free.
1 tag
Crafty 2010 →
Everyone gets crafty and talks crafty at the Crafty 2010 conference, produced by the design thinktank Anonymous. 9th October 2010, at LaSalle College of the Arts. Featuring 14 speakers, including Official Manufacturing Co., The Glue Society and Adrian Chan (BBH).
1 tag
1 tag
Punk Music Saves The World
What do punk music, superheroes and doomsday cults have in common? They all live on myth and legend. And it is this combination of elements that gives the Japanese film Fish Story (2009) its effervescence as the plot of the film winds through a few seemingly unrelated story lines which eventually link together to explain how a punk record manages to pull the world away from the brink of...
2 tags
2 things
Short and Sweet - caught one of the semi-finals, then the finals with Zizi who was one of the judges. 10 10-minute plays of good quality, some of them witty and funny (what I'd like to call the 'one-[very effective] trick ponies'), and some delivering more of a poignant impact. I liked Angie Farrow's "Lifetime" (which won the best script award) which...
1 tag
1 tag
Back from the Northwest
I'm back from the area that set the tone for the pop-cultural zeitgeist of an entire decade. ('Twas a pity that I didn't manage to catch the exhibition at the Seattle Art Museum…and by the way, Frasier's apartment does not exist in real-life Seattle though the buildings in The Goonies are still there in Astoria, Oregon.)
1 tag
Hellooo, Arts!
Having emerged from the cave of concentration, I'm now embracing Arts Festival buzz. Haven't read enough to have anything substantially developed to say as yet but I've noticed the emergence of a few predominant threads of discussion surrounding the festival (besides the usual features publicising the events in the news): What seems to be the implicit censorship of theatre...
1 tag
Singapore Arts Festival Blog →
Now that the thesis is done and submitted, I should be writing a bit more about other things, beginning with the Singapore Arts Festival which opens today and runs till the 13th of June.
2 tags
The Status of Indie
The Life article on the Singapore International Film Festival that came out a few days ago posed the question if the film selection of this year's 23rd edition was edgy and fresh enough. I don't think having a Bruce Beresford retrospective necessarily damns the programme as old and stuffy, but certainly, there's less Asian fare (Asian film awards remain, so do the Silver Screen...
2 tags
2 tags
2 tags
Japanoiserie couture →
Yumumu boutique launches in Parco NextNext, Millenia Walk, P2-30B, with East Asian Misfits II.
3 tags
Bruce Sterling on "Atemporality for the Creative... →
"The Gothic High-Tech and the Favela Chic. These are very obvious to me, as a novelist and creative artist. Perhaps you won't see things this way — but I think the life-span of this will be about ten years. A new generation will arise who does not need things explained to them in this way. They will not wonder at a slogan like 'futurity now', because they will have never known anything different. ...
1 tag